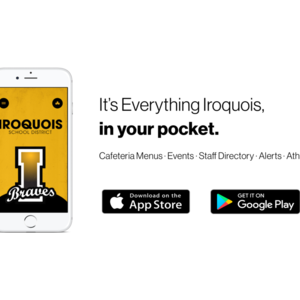 It's Everything Iroquois!
Kelly Titus
Monday, July 29, 2019
Welcome to the new Iroquois website and App! Now you can have everything Iroquois right in your pocket! From tomorrow's lunch menu, to your child's homework, to your favorite Brave team's game schedule. Download the new App now and check it out!