Legends of Iroquois Award Categories 2023
The Iroquois School District values the achievement of its students, teachers, and community members throughout the history of Lawrence Park High School, Wesleyville High School, and Iroquois High School. The Legends of Iroquois Recognition Night will provide a lasting memory of the outstanding achievements of these individuals. The public recognition of their achievements will serve to advance the tradition and excellence of Iroquois academics. All categories are eligible to be awarded posthumously.
Distinguished Alumnus
Eligibility: Individuals who have graduated from Iroquois, Wesleyville or Lawrence Park High Schools and have been an Alum for at least 10 years are eligible for this award.
At least one of the following criteria must be met:
The individual shall have displayed distinctive academic accomplishments or contributions to society during their time at respective high school.

After graduating from respective high school, the individual has met and demonstrated high academic standards, made substantial contributions to their community, achieved distinguished levels in a chosen profession or made exceptional contributions to mankind.
Distinguished Educator
Eligibility: Iroquois, Wesleyville or Lawrence Park High School educators are eligible who have been retired for a minimum of 5 years and current employees with 30 years of experience and 15 in Iroquois, Lawrence Park or Wesleyville.
At least one of the following criteria must be met:
Made significant positive contributions in support and promotion of the Iroquois School District.

Made a positive influence on students of the Iroquois School District while making a noticeable impact.
Although the selection is due largely in part to the accomplishments in Iroquois, Wesleyville of Lawrence Park High Schools, a secondary emphasis will be placed on achievements at other levels of the institutions.
Distinguished Administrator/Board Member
Eligibility: Iroquois, Wesleyville, or Lawrence Park High School Administrator or Board member who has been retired for a minimum of five years and current employees with 30 years of experience and 15 years with the Iroquois School District.
Criteria: This award will be presented to an Administrator or Board Member that has made positive contributions that support the academic mission of the Iroquois, Wesleyville or Lawrence Park High Schools.
Distinguished Staff
Iroquois, Wesleyville or Lawrence Park High Schools staff member who has been retired for a minimum of five years and current employees with 30 years of experience and 15 years with the Iroquois School District are eligible for this award.
At least one of the criteria must be met:
Significant positive contributions in support and promotion of the Iroquois School District.

Positive influence on the student of the Iroquois District while making a noticeable difference.
The Legends of Iroquois Academic Hall of Fame is an honored tradition that provides an opportunity to honor Legends as well as highlight the Iroquois School District. Often the nominees are not comfortable with the focus being on them, but this is an opportunity to shine a light on the Iroquois School District by honoring our Legends and telling the story of the role the School District plays in the lives of the families of Lawrence Park and Wesleyville. The Iroquois School District serves as the community hub of educational programs, social service programs and family activities for of Lawrence Park and Wesleyville. Things have most likely changed since many Legends were with District. Currently 65% of our families live in poverty, many are single parent households and each year more immigrant families move into our district. Despite many challenges, students graduating with full scholarships to Yale, Duquesne, Gannon University, Mercyhurst University, IUP, Virginia Wesleyan and University of Pittsburgh as well as entering apprentice programs and the Military… very impressive.
The Foundation manages many scholarships for graduating seniors, staff grants for teachers, enrichment programs and family activities. The Legends of Iroquois Awards Recognition Dinner is an opportunity for the Iroquois School District Foundation to honor those being recognized while at the same time securing sponsors to support the ongoing work we are doing. Thank you for agreeing to be a 2023 Legend.
To nominate someone you feel deserves to be recognized send a letter or email to the Foundation stating who you would like to nominate and why. The Legends Committee will review the nomination letters received and choose a nominee from each category. They will then send a letter notifying the person that has been chosen and ask them if they agree to accept the nomination. Once they accept the nomination the names will be announced.
Email: Foundation@iroquois.iu5.org
Mail: Iroquois School District Foundation
800 Tyndall Ave.
Erie, PA. 16511
IROQUOIS LEGENDS
CLASS OF 2022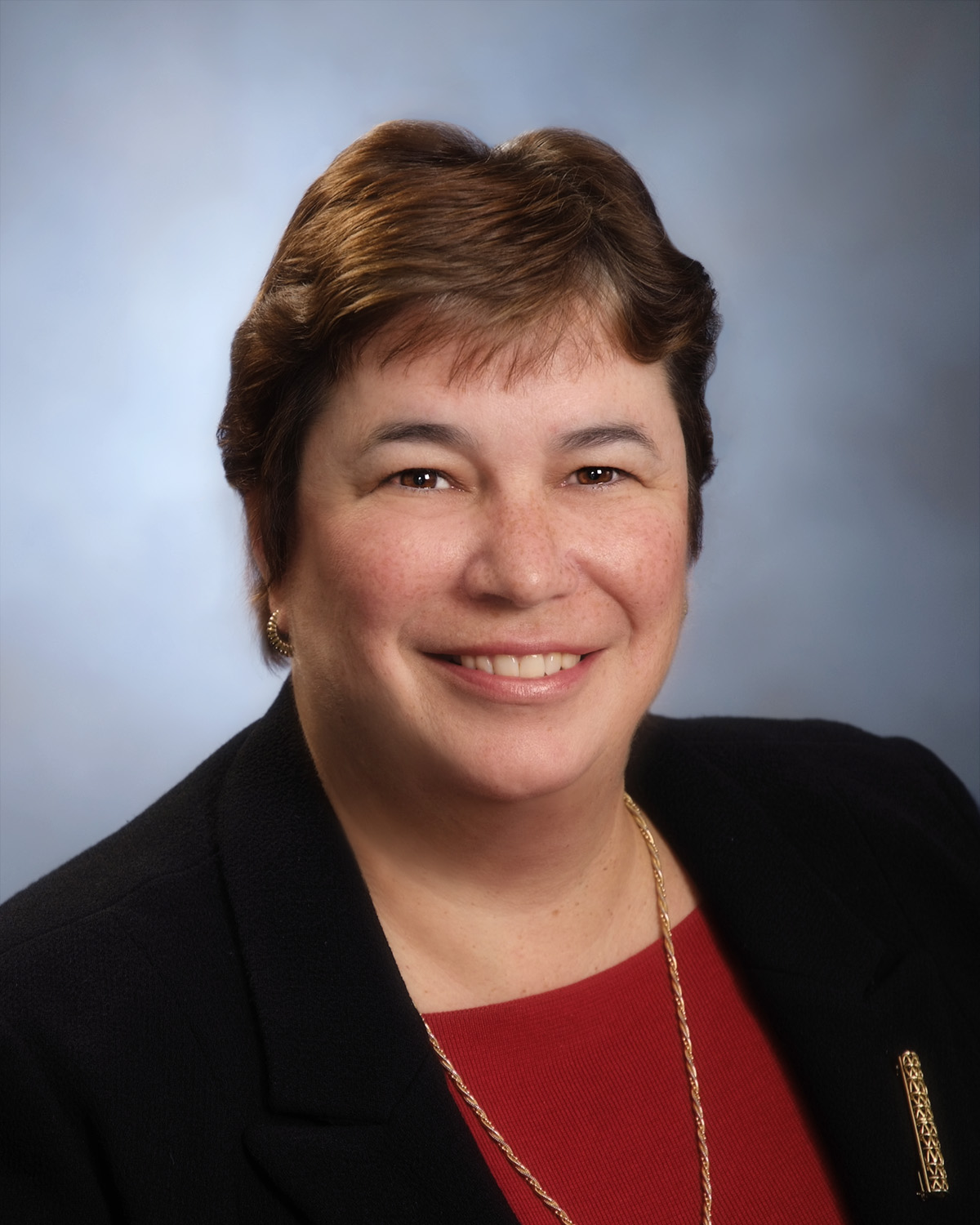 Marcia H. Haller
Marcia H. Haller was born and raised in Lawrence Park and graduated from Iroquois High School in 1971. She credits two teachers that she remembers because they were the first teachers to treat the students like adults and challenge them to question and think for themselves. Kudos the English teacher Jan Ianello and Civics teacher Eric Blumenstaadt for their teaching style. After graduation, she obtained her BA from the College of Wooster in 1975. She worked in Harrisburg for two years before continuing her education at the University of Pittsburgh School of Law, obtaining her JD in 1980. She initially worked as a Law Clerk to the Honorable Gerald Weber who was Chief Judge of the United States District Court for the Western District of Pennsylvania.
Upon completion of the clerkship, she worked as a litigator at Meyer, Darragh, Buckler, Bedenek & Erk in Pittsburgh for two years before returning to Erie in 1984 at which time she was hired by the law firm of MacDonald, Illig, Jones & Britton. She was the first women to be named as partner at the firm in 1990 and worker as a litigator for over 30 years. Marcia retired from the law firm in 2014 but continued to work part-time as the Solicitor for the County of Erie appointed by Kathy Dahlkemper. She left the position in 2018 and has been happily employed on a part time basis at Preferred System, Inc.
Marcia was a big Adventure Traveler, she has done rafting on the Zambezi River, went kayaking in Viet Nam, and trekking in Nepal. Today, she does fewer physical adventures but still enjoys going on trips around the world.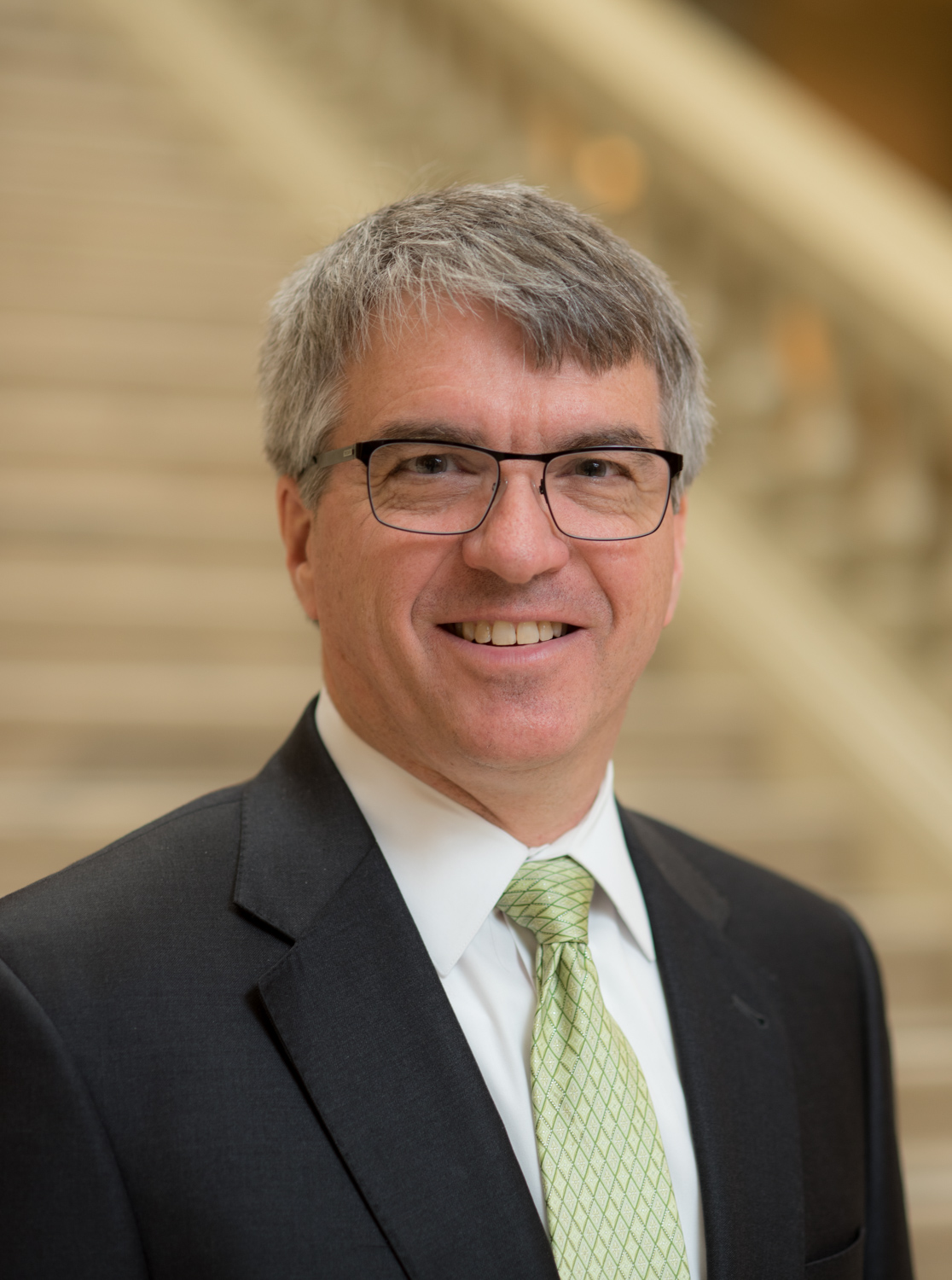 Merritt Beaver
Merritt graduated from Iroquois High School in 1975. The Beaver family moved to Erie when Merritt was in the 9th grade. Iroquois High School was where he grew up during his teen years building new friendships and learning how to reinvent himself, a skill he has used all through his life. Merritt credits Mr. Tompkins and Mr. Buzanowski for nurturing his love of science and pushing to be more than he thought he could be. They took extra time to develop advanced Science classes for Merritt and another student who showed a keen interest and aptitude in science. Merritt managed the swim team and played baseball. Merritt will tell you "That is what kept him out of trouble". Merritt has fond memories of playing in the band under the guidance of Mr. Bundy where he learned many leadership skills.
Merritt earned an MBA in Business and Marketing with a BS in Electrical Engineering from Virginia Tech. He was certified in Six Sigma at GE and holds a Business Leadership certification from Hecht & Associates.
Merritt has over 30 years of product and technology experience, encompassing executive and senior management positions in Government, Software, Healthcare, Industrial and Energy firms. With his clients and employers Merritt has consistently provided leadership by enhancing technology deployment and support capabilities and improving product development/implementation outcomes by implementing process and technology best practices.
His specializations are IT management, enterprise software development, product development and deployment as well as professional services with special focuses on technology deployment, software development and product management.
Over the past 21 years Merritt has been a member of the executive management teams of the Georgia Secretary of State Office, Georgia Insurance Commission, HealthPort Technologies LLC, MedLogistics LLC and McKesson. Prior to that he worked for 20 years in variety of management roles in numerous divisions of General Electric.
Merritt currently resides in Austin, TX with his wife Becky and their 3 children and their 2 grandchildren. He is actively involved with the church choir.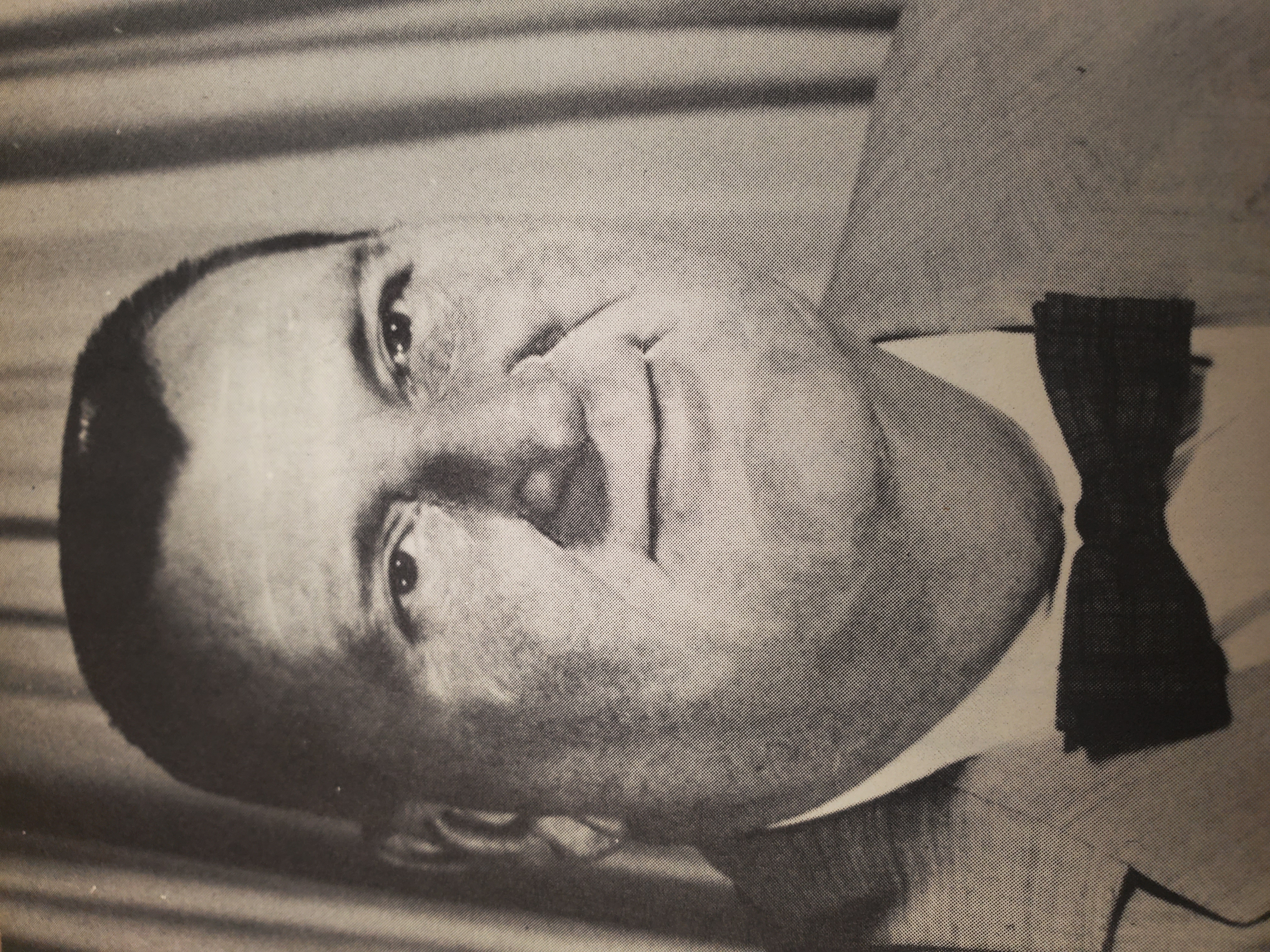 William B. McKee, Jr.
Bill McKee was born in 1911 and died in 1980 at the age of 69. He was Supervising Principal of Wesleyville School District for over 30 years. He retired at age 65 in 1975 from the Iroquois School District, where he was principal of Wesleyville School.
Bill attended the University of Pennsylvania where he was the starting end for their football team. After college he even had a brief stint in Pro football.
Bill was a wonderful father to his 3 children, William B. McKee III (Bucky), and daughters Jo Ellen and Willia. Bill was a man of integrity and a man with great intelligence. He was a large, gentle man who could go toe to toe with anyone. He had an uncommon amount of common sense.
Many years ago, Bill had an article published in the Readers Digest on the topic of JV boys playing football and the complications that could arise. He felt that football should wait until high school. He was ahead of his time with that thinking.
After his retirement he enjoyed reading, playing poker with his wife Rebekah, and boating on our beautiful Lake Erie. His son, Bucky says there are two quotes that his father always shared. One, "Know that your choices have consequences "and "Be a Man". And a man he was, respected by many.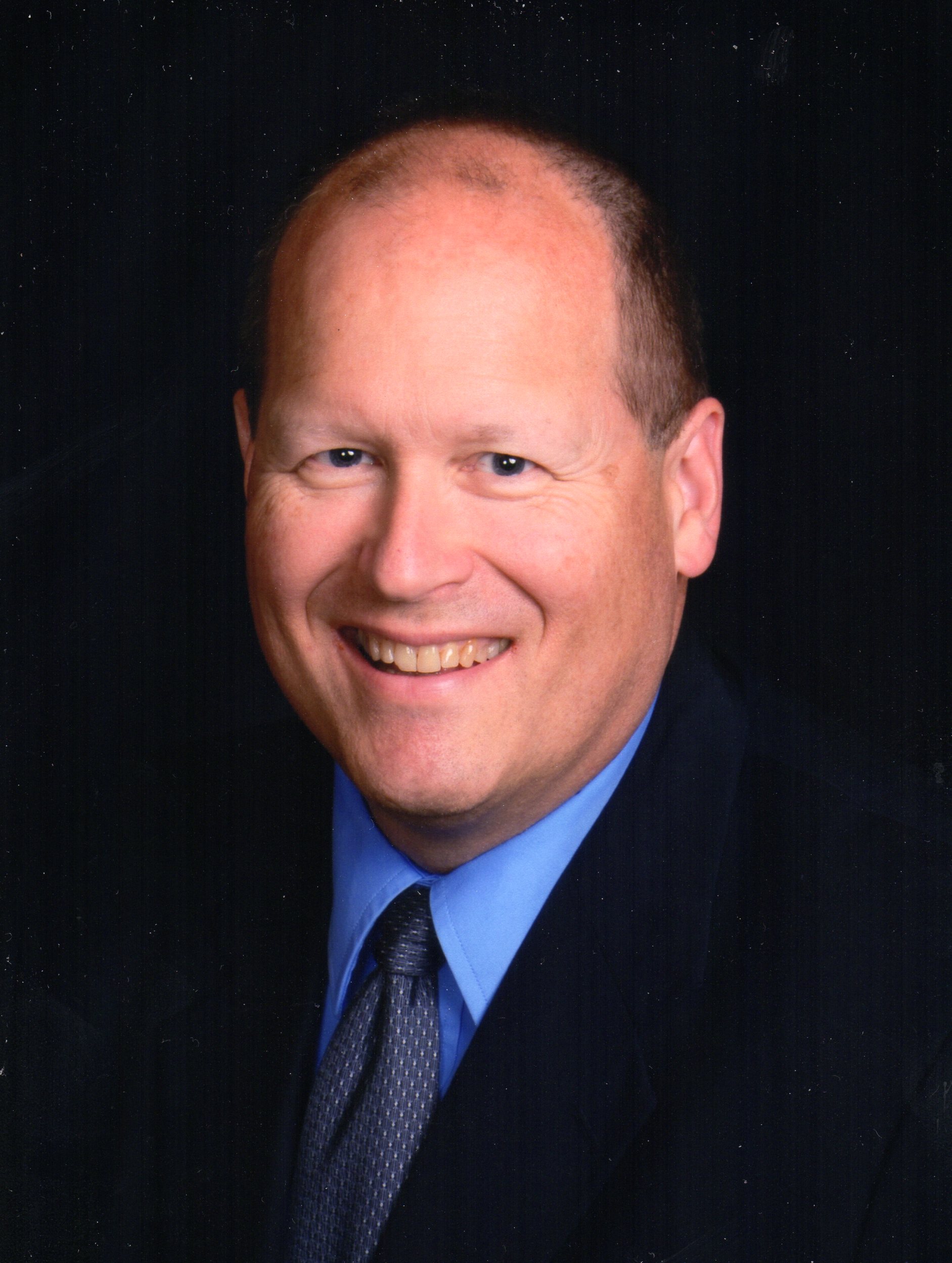 Brad Cunningham
Brad Cunningham is a 1979 graduate of Iroquois High School. Brad grew up in Lawrence Park and lived here until he was 21. He attended Pennsylvania State University where he received his BS in Chemical Engineering. With his position he has various continuing education credits required annually for Professional Engineering licenses. As we can all guess he is an avid Penn State sports fan. "We Are!".
Brad has over 35 years of experience in the environmental industry. His experience has included working on site remediation projects, waste treatment operations, waste oil recycling and treatment, systems design, project engineering, facility management and program management. His skills and accomplishment are many and impressive.
Even though he is no longer living in the area, Brad has managed to stay connected by leading the class of 1979 Memorial Scholarship effort with the Iroquois School District Foundation. This Scholarship is one of the scholarships managed by the Iroquois School District Foundation. It was established by members of the class to honor their classmates who have passed away since graduation. It is awarded every year to a graduating senior. Brad is also instrumental in organizing the Class of 1979 reunions. Brad has carried on the Black and Gold tradition as an avid Pittsburgh Steelers fan.
Brad has been married to his wife Cheryl for 36 years. Cheryl is a professional harpist in the Philadelphia area. They have two sons, Sean, and Tom. They are following in their father's footsteps, as both went to Penn State and became Chemical Engineers. In his spare time Brad enjoys cooking, craft beers and walking. Brad volunteers for the National Giving Alliance providing new clothing for the needy. Brad keeps his connection to Lawrence Park and Iroquois strong as he comes back to the area at least 2 times a year to catch up with family and friends.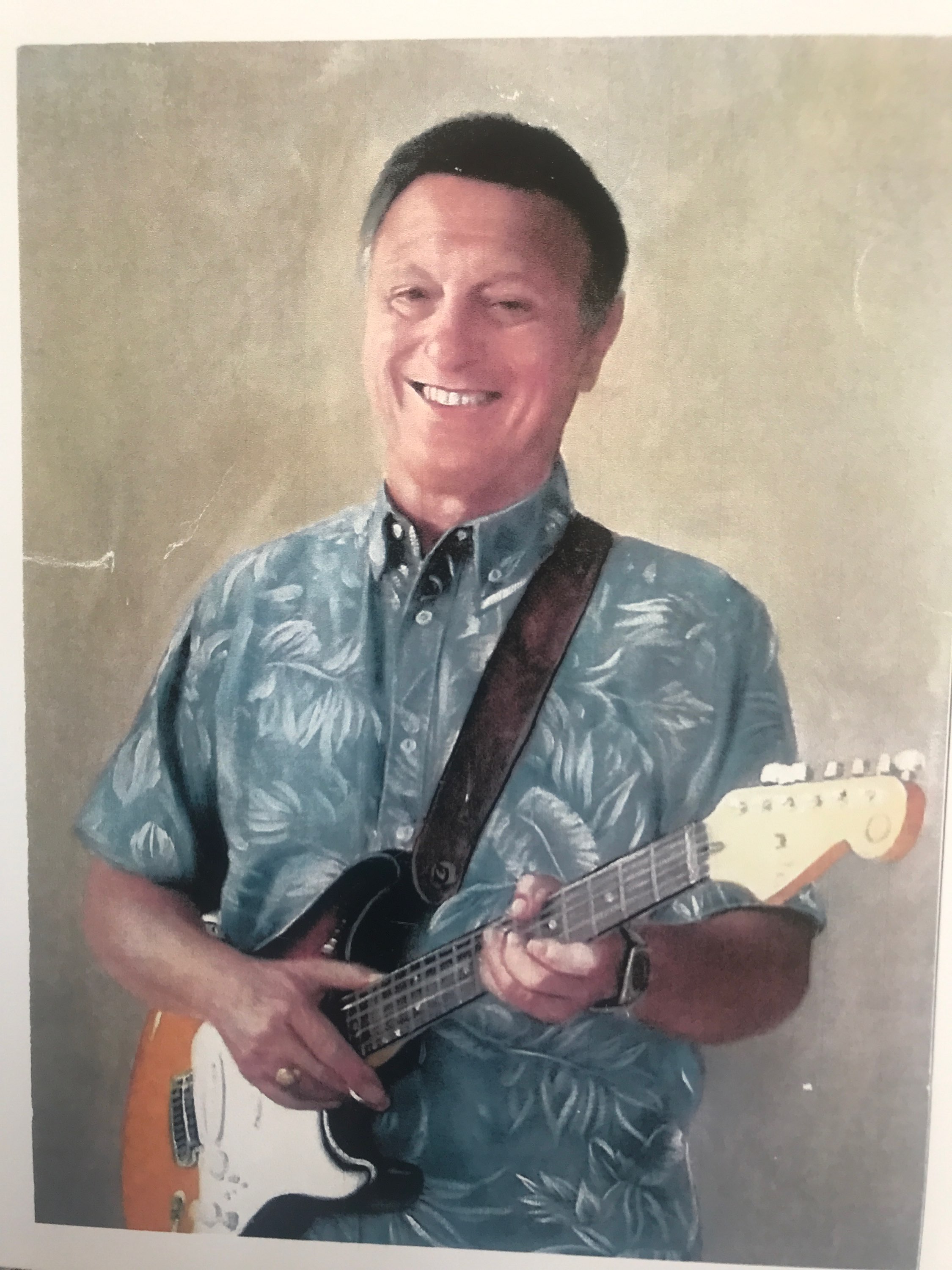 Jim Perrotto
Jim Perrotto was born in Meadville in 1944. His father owned a grocery store, and his mother was a choir director. Jim was very active through-out his school years, his teacher and advisor, Don Leberman played a huge role in supporting & guiding him through during those times. Friends have always been an important part of Jim's life even after 60 year he still goes to Meadville every month for lunch with his classmates.
Jim has been married to his wonderful wife, Carol for 56 years. They have two daughters: Karen a math teacher and Teresa a Graphic Designer. He has three grandchildren – Paul, Christian and Hannah, and one great-grandchild, Ada James.
Jim attended Edinboro State Teacher College, where he was a member of Delta Sigma Phi Fraternity, wrote a sports column for the College newspaper, and played on the tennis team.
Jim earned his Master Degree in Elementary Education and a second Master Degree in Adult Education. He started working at Iroquois in 1966 as an Elementary Teacher. Jim filled in as Principal of Wesleyville Elementary School on two occasions. He was also the Director of the Night School and GED Program. Over the years they had 500 students.
A coach for all seasons, his achievements are many. He coached 30 seasons for Iroquois, 13 seasons in wrestling and 17 seasons in boys and girls' tennis. He led his teams to 7 County Championships, one Tri County Championships, and three undefeated seasons, one in girls' tennis, one in boys' tennis and one in boys wrestling. Quite an accomplishment for players and coach.
Jim played in a band for 61 years and on a few special occasions had the experience of a lifetime doing backup for Chuck Berry and Jerry Lee Lewis. The band also opened for Ricky Nelson on the Steel Pier in Atlantic City. The last 27 years the band gave all their earnings to the Wesleyville Food Pantry and St. Jude Hospital.
Jim served on many boards including: The Office of Children and Youth, Americo Federal Credit Union (Chairman), and the Knights of Columbus. He has been the President of the Back Niners Gold League for 25 years. Jim was the founder of the Eastside YMCA Pickleball Program that has over 150 players. For Jim, serving the Iroquois Community is a labor of love!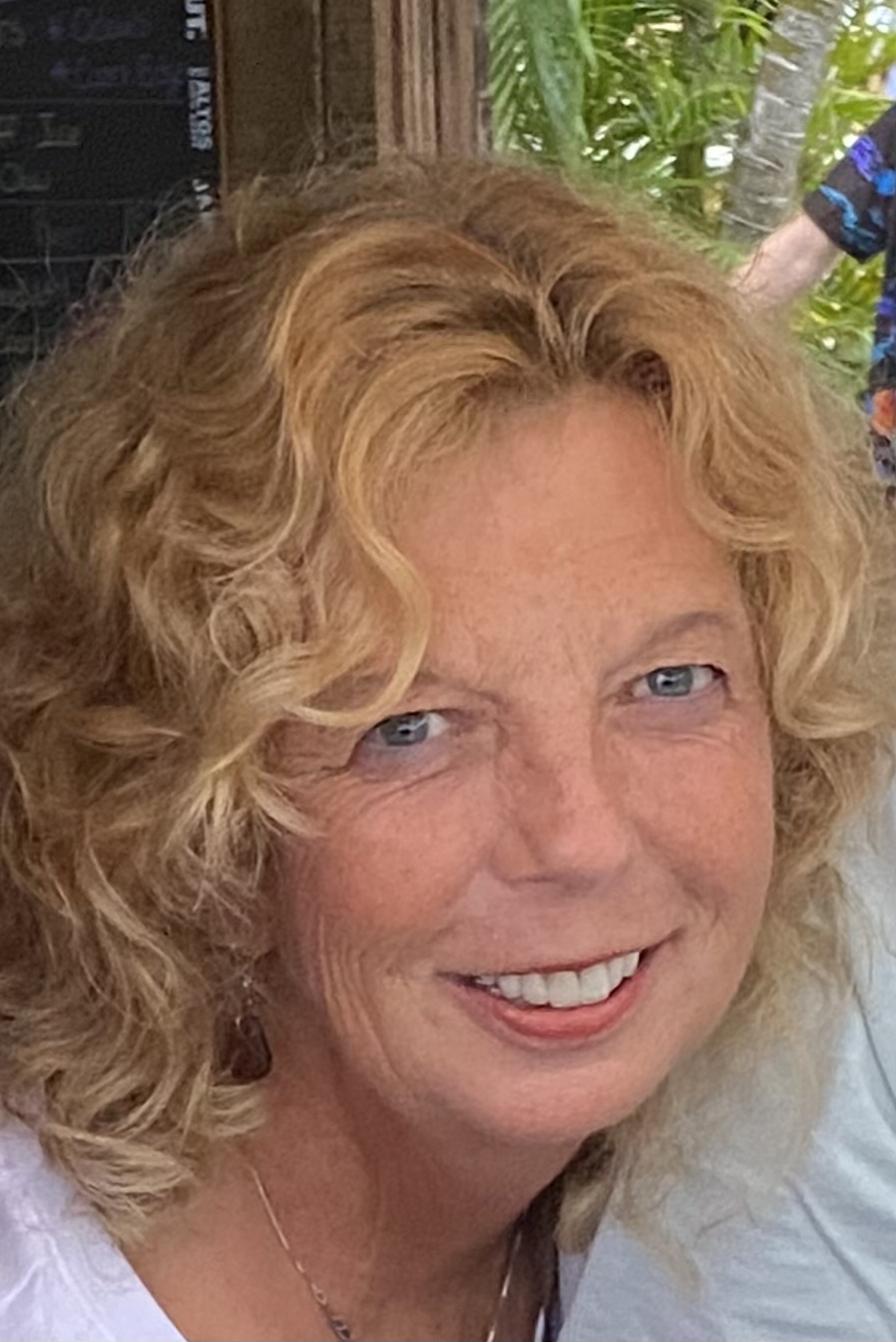 Stacy Schwalbendorf
Stacy Schwalbendorf graduated from Iroquois High School in 1981. Stacy worked for 37 years as a Contracted Administrator for the Federal Government. During that time, she coached at Iroquois High School for 21 years. Stacy's coaching career included girls JV basketball from 1982-2000, girls JV softball from 1998-2000 and boys JV basketball from 2017-2020.
Stacy will tell you she got her athletic ability from both of her parents. Her mom was a majorette in Junior and Senior High School and her dad played and excelled in all sports throughout his life. Having two brothers kept the competition going! They played many sports every day. In 7th grade at Our Lady of Mount Carmel Stacy was over the top when competing in softball, basketball, track, and swimming. To her surprise she took third in the 100-meter butterfly in the Dioceses District Championships. With all that experience behind her, she had an experience of a lifetime playing sports for Iroquois High School. Stacy played three years of basketball and softball.
Stacy went on to attend Mercyhurst College in 1981 and played softball for two years winning the division two region 1982-83 as a relief pitcher.
Stacy is not sure when she got the coaching bug, but believes it started watching her brothers wrestle at a very early age and then coaching her sister, ten years younger, in little league. During those many years of competing as an athlete and 20 some years of coaching she has had the joy of experiencing the thrill of victory and the agony of defeat for herself and the young players she coached.
Amazing as all of this is, Stacy still found time to be an avid runner for over 15 years participating in local 5k's. She is fortunate enough to have both of her parents living with her here in Harborcreek and then four months in Vero Beach Florida; where she recently took up pickle ball which helps keep her competitive edge. Stacy is considering the possibility of coaching again and for the sake of the kids that would be on her team we hope so. Stacy still has a dream to run a half-marathon. Go Stacy!
They say, "It takes a Village". Lawrence Park and the Iroquois School District was the "village" that significantly impacted her young adult life and beyond, and she is forever grateful to her parents who made the decision to make Lawrence Park their home.
Annual Legends of Iroquois
Past Recipients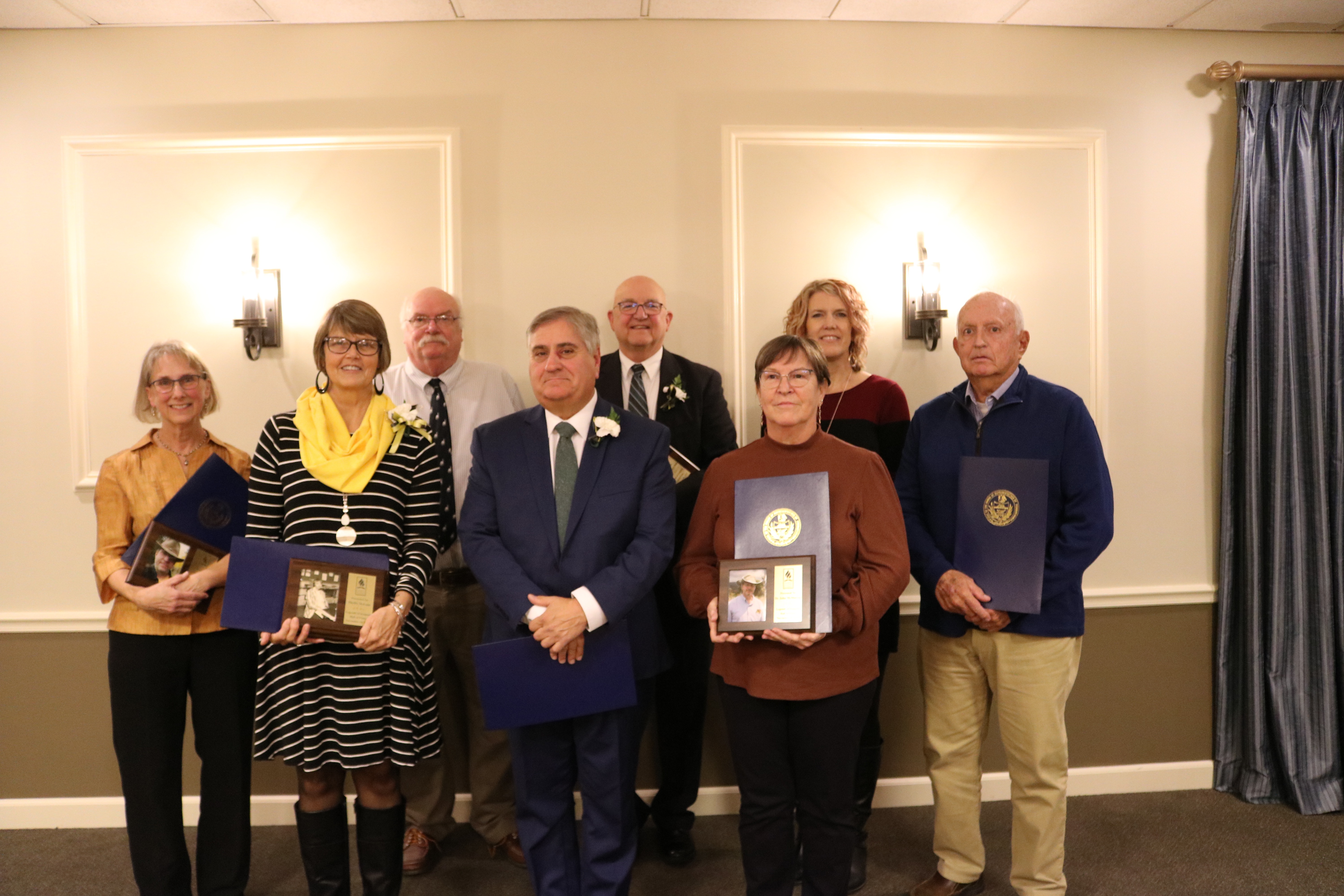 Front row: Nancy Zdarko Svoboda accepting for her brother Mark Zdarko, Karen Barringer, Karen Barringer, also accepting for Phyllis McLane*, Robert Thomas, Jane McMurray Turek accepting for Dr. John McMurray*, Dennis Schneider accepting for Thomas Magruder*.
Back row: Jaye Bebe accepting for Judith Major, Deacon Robert Ball, Sue Shelden Mixa presenting for Thomas Magruder*.
* Deceased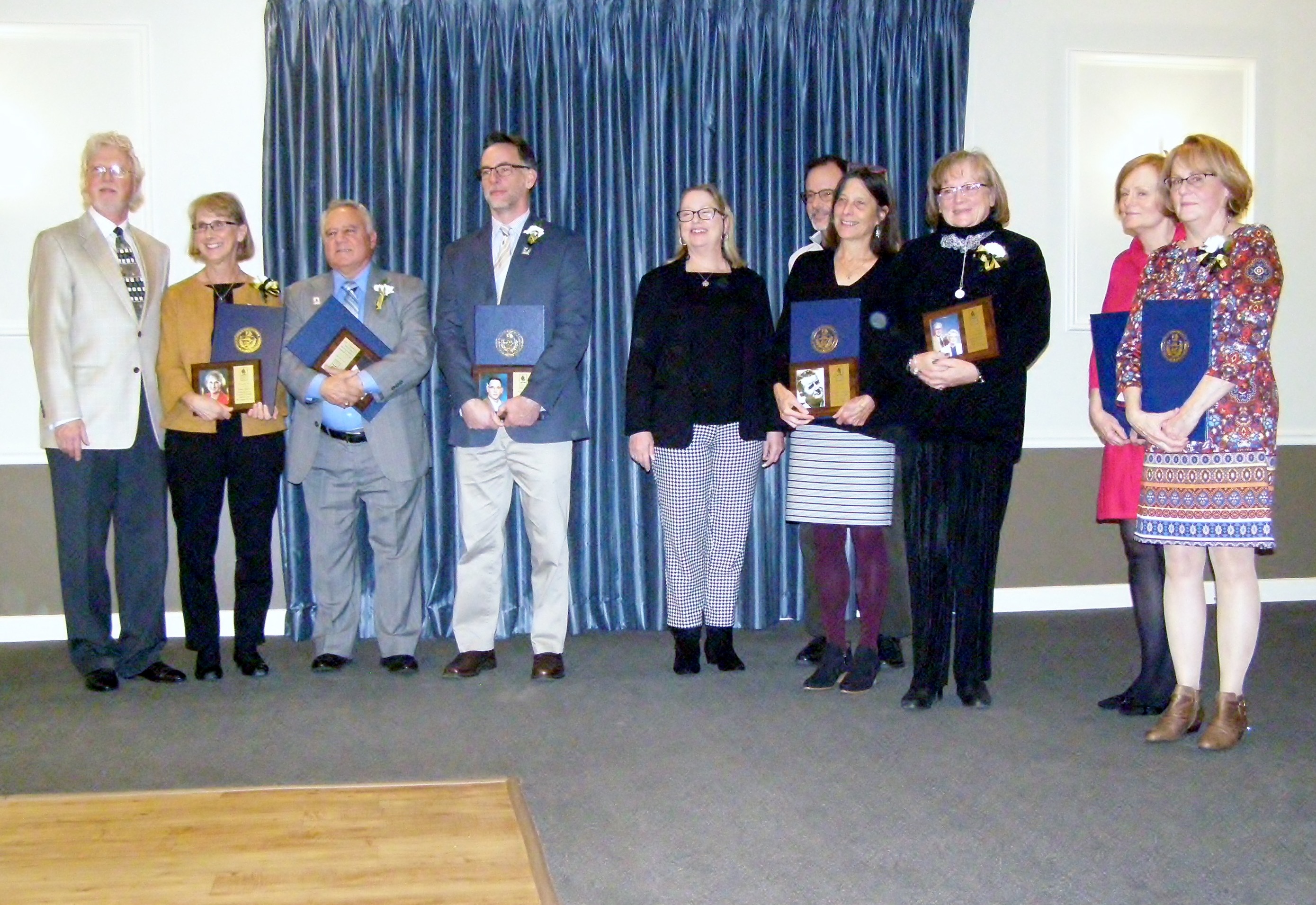 Pictured above l – r: Gary Foster, Foundation Board President, Dr. Nancy Zdarko Svoboda, Jim Infantino, Dr. Jack Mosher, family of Johnny Cunningham, family of Ron and Elayne Brooks.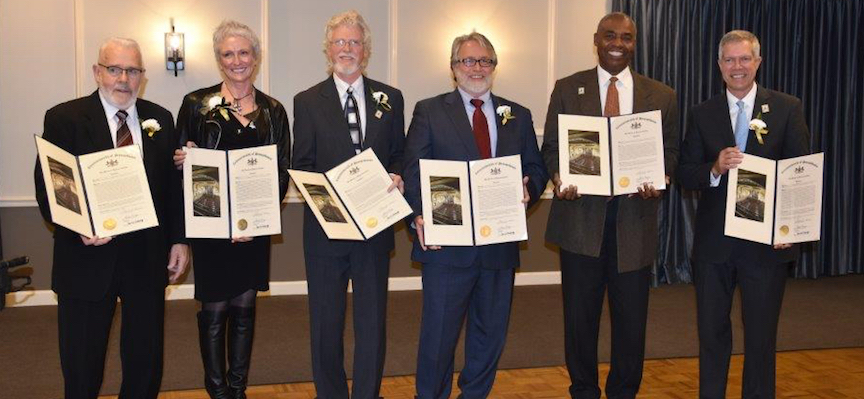 Pictured above l-r: Pete Ogden, Theresa Guise, Gary Foster, Joe Damico, Fred Butler, Gregg Mason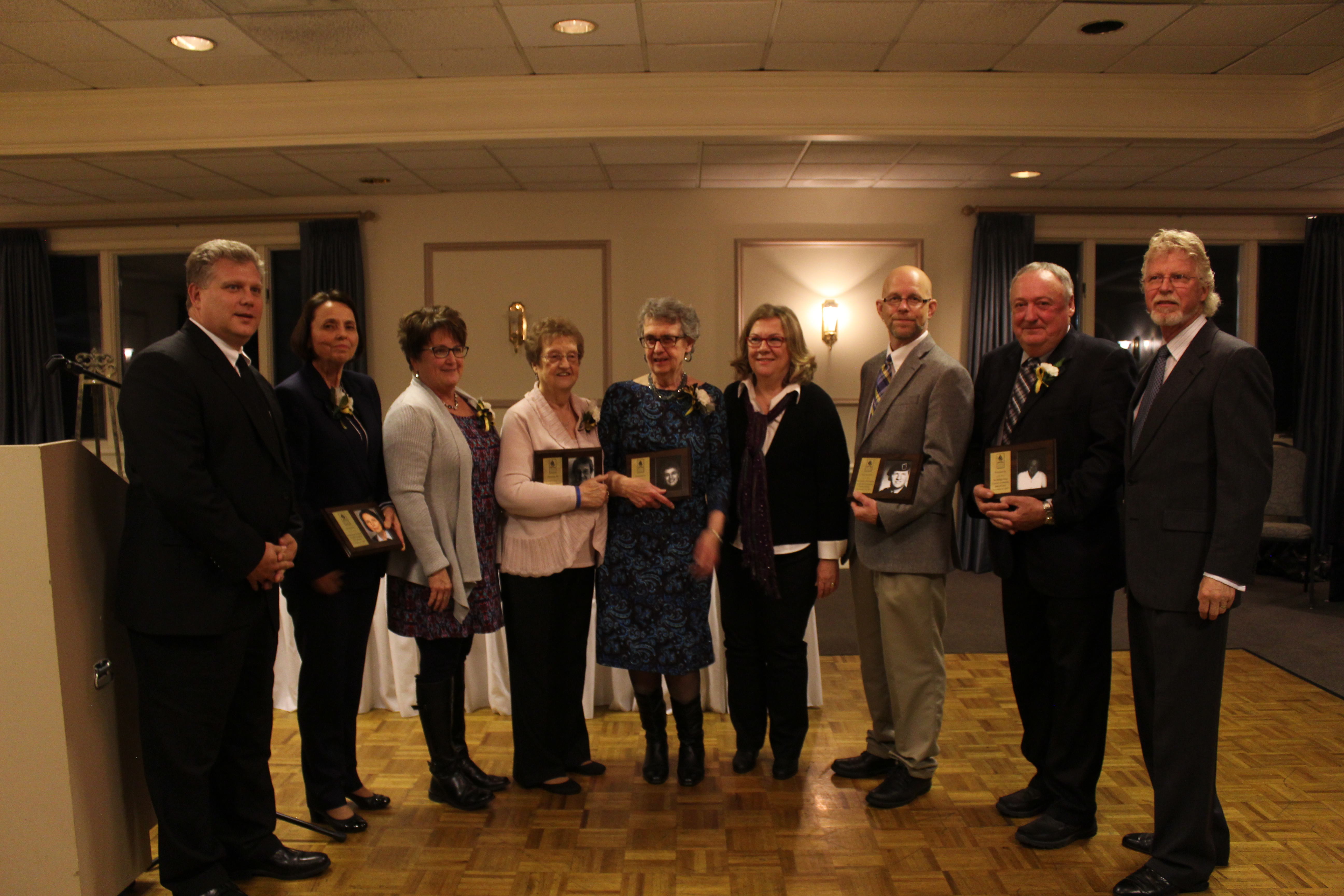 Pictured above l-r: Supt. Shane Murray, Susan Matcham, Amy Randolph accepting for her grandfather, H.K. Rhodes, Rosie Chilcott, InaRae Corey, Carol Carney, Dan McLaughlin's sister, Scott McLaughlin accepting for his father, Dan McLaughlin, Phil Glass, and Gary Foster, ISDF Board President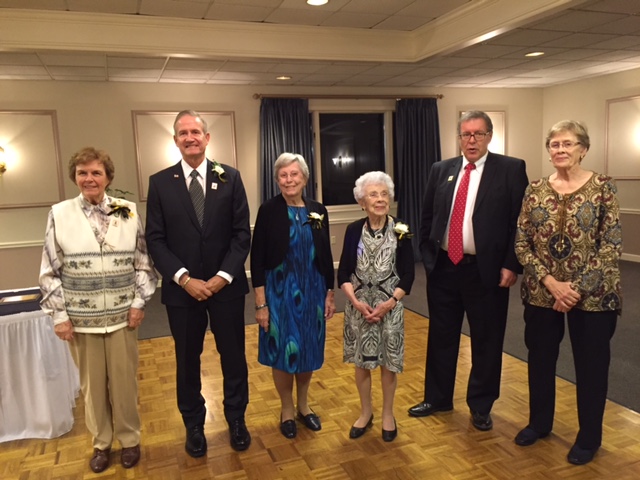 Pictured above l-r: Katherine Beaver, David Grzelak, Marjorie McLean, Shirley Westcott,Joe Sholtis ISDF Board member, and Donna Sedelmeyer accepting for her brother, Howard Roth.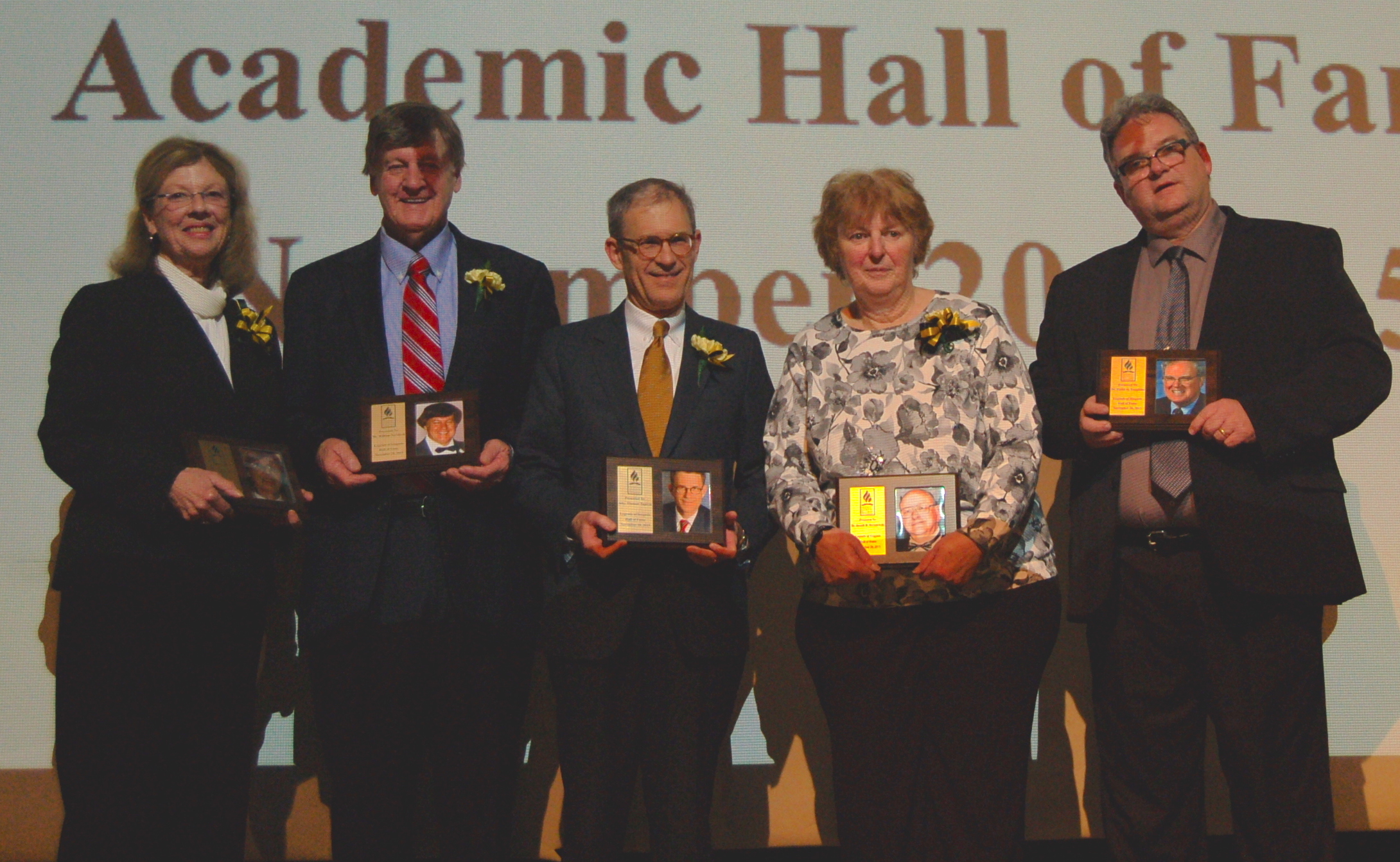 Pictured above l-r: Kathy Hosmer-Doutt, William Vorsheck, Thomas Tupitza, Shirley Buzanowski accepting for her husband, Joseph Buzanowski, and Todd Tompkins accepting for his father, David Tompkins.