Update 3/1/2022
In accordance with the local help department recommendations, Iroquois students will no longer be required to wear masks on school transportation.
Testing Availability and Locations
COVID-19 Tracker
Iroquois Health and Safety Plan Changes (2/23/22)
Revised Health and Safety Plan (2/23/22)
After careful consideration, the Iroquois School District is intending to revise its COVID-19 Health and Safety Plan to coincide with the COVID-19 circumstances that are specific to our district and our school buildings.
Facial Covering Protocol
Effective Wednesday, February 23, 2022, the wearing of face coverings in school by students, faculty, staff, and visitors will be determined by the number of positive cases (incident rate) in relation to the student enrollment in each school building. In addition, the building level spread of the virus may be considered. Please see the rubric below for details.
The updated to the plan can be viewed at: https://bit.ly/3sZ3A0W
Dear Parents and Families,
ISD's Health & Safety Plan outlines our process for the continued safety of our students, staff, and community. In order to continue to meet the goal of maintaining 5-day in-person instruction, the Iroquois School District asks that you continue to monitor symptoms associated with COVID-19 before sending your student to school.
What are the symptoms of COVID-19?
People with COVID-19 have had a wide range of symptoms. Symptoms may appear 2-14 days after exposure to the virus. This list does not include all possible symptoms (CDC, 2021).
Fever (100 degrees or higher) or chills

Cough

Shortness of breath or difficulty breathing

Fatigue

Muscle or body aches

Headache

New loss of taste or smell

Sore throat

Congestion or runny nose

Nausea or vomiting

Diarrhea
What should I do if my child has symptoms?
If your child has symptoms of COVID-19 you should get tested, stay home and away from others. Report any positive test results to the Pandemic Coordinator as soon as possible.
What do I do if my child is vaccinated?
Your child is able to continue to come to school as long as he/she is not experiencing symptoms. You should still monitor symptoms of COVID-19, especially if in contact with a known case of COVID-19. Anyone who has symptoms of COVID-19 should get tested, stay home, and away from others. Erie County Department of Health requires visual proof of vaccination for those who do not require quarantine, please submit to czimmerman@iroquois.iu5.org.
Who needs to quarantine?
Unvaccinated individuals who have been in direct contact with a known infected individual. Even if contact occurred up to 2 days before the individual became symptomatic, you should quarantine and contact the Pandemic Coordinator. Regardless of vaccination status, any person with new or unexplained symptoms of COVID-19 still needs to quarantine and test.
All individuals exposed should get tested 3-5 days after exposure, social distance, and mask indoors and around others for 14 days from exposure.
August 29, 2021, Face-Coverings Announcement
In consideration of the masking mandate for all schools, Iroquois students will be required to wear a face-covering when inside the school building. A face covering means a covering of the nose and mouth that is secured to the head with ties, straps, or loops over the ears or wrapped around the lower face. It must completely cover the nose and mouth. Face shields are NOT an acceptable face-covering due to the open spaces that do not protect against the spreading of respiratory droplets. The only exemptions in place for public schools are:
particular medical conditions;

performing tasks when a mask would cause an unsafe condition;

inability to remove a mask without assistance;

anyone who is younger than two;

anyone participating in a sport or certain other activities such as playing musical instruments.
Erie County has rescinded religious exemption of indoor masking. Thank you and we appreciate your help in following state and local guidelines on masking.
ISD Health and Safety Plan 2021-2022
August 17, 2021
Click HERE to view the school board-approved Health and Safety Plan for the 21-22 school year.
Masking and Close Contacts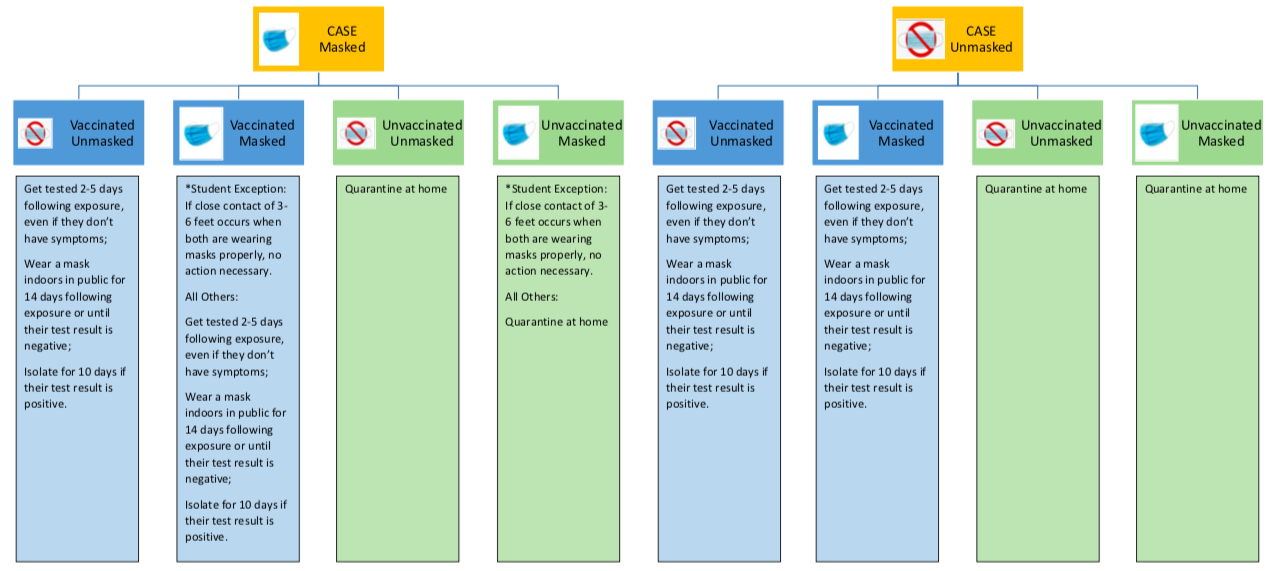 ISD CONTINUITY OF EDUCATION PLAN
School District

Iroquois School District

Superintendent

Shane S. Murray

Address

800 Tyndall Avenue

Email / Phone

smurray@iroquois.iu5.org
814-899-7643 ext. 4002

Website