Congratulations Andrew Hatton on earning a place in the PIAA class AA Individual State Championships. With today's 80 Andrew moved up to 7th place overall and now he will represent Iroquois in State College.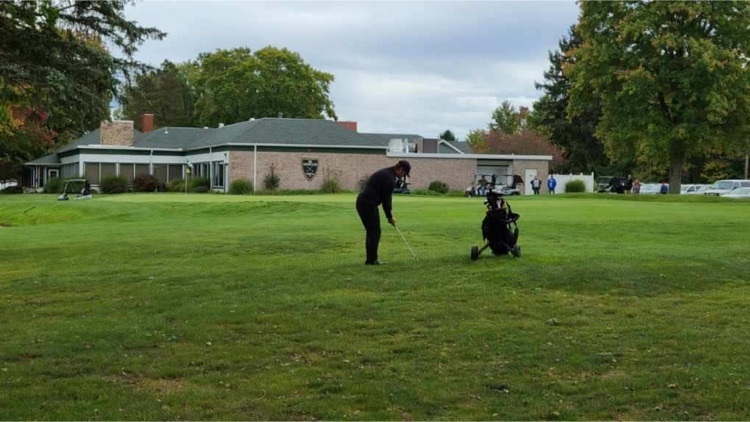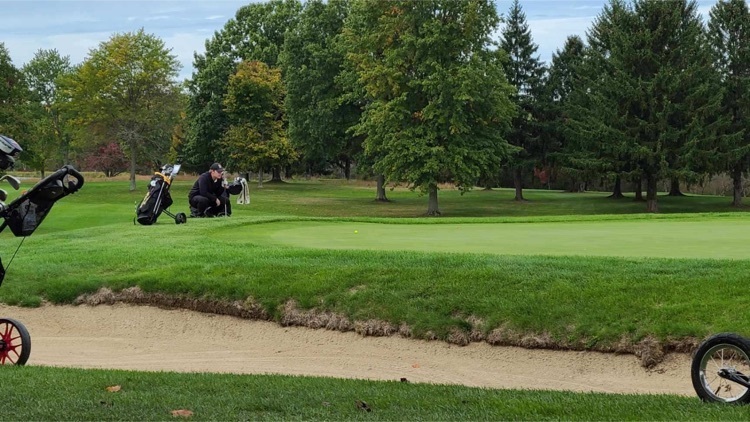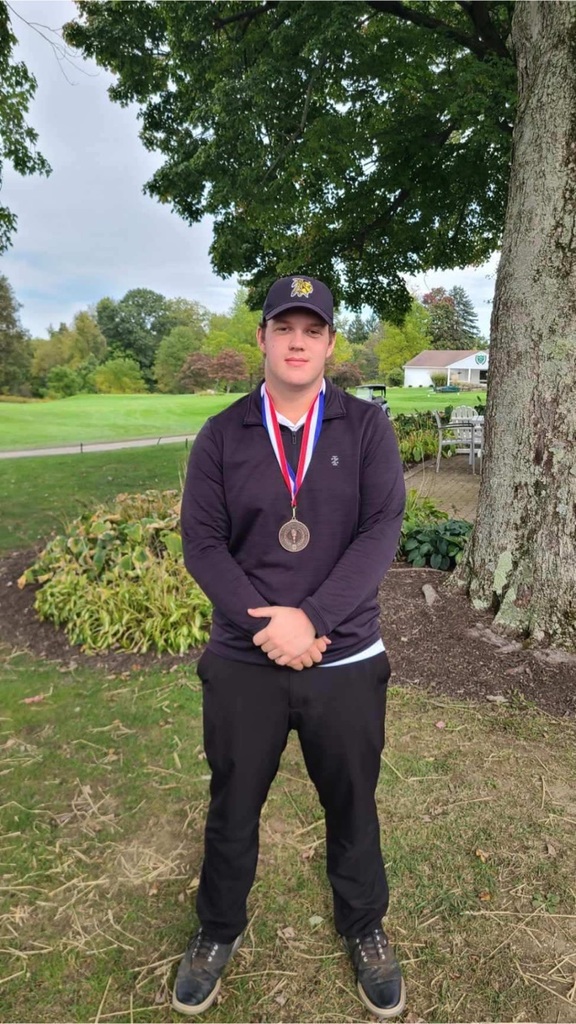 Iroquois Golfer, Andrew Hatton, competed in day one of the District 10 AA individual championships. Andrew tee'd off in a chilly 47-degrees but he battle through and finish day one with an 83 (+11). His score earned him a spot in day 2, he will tee off tomorrow morning in hopes of earning a spot at States. Good Luck!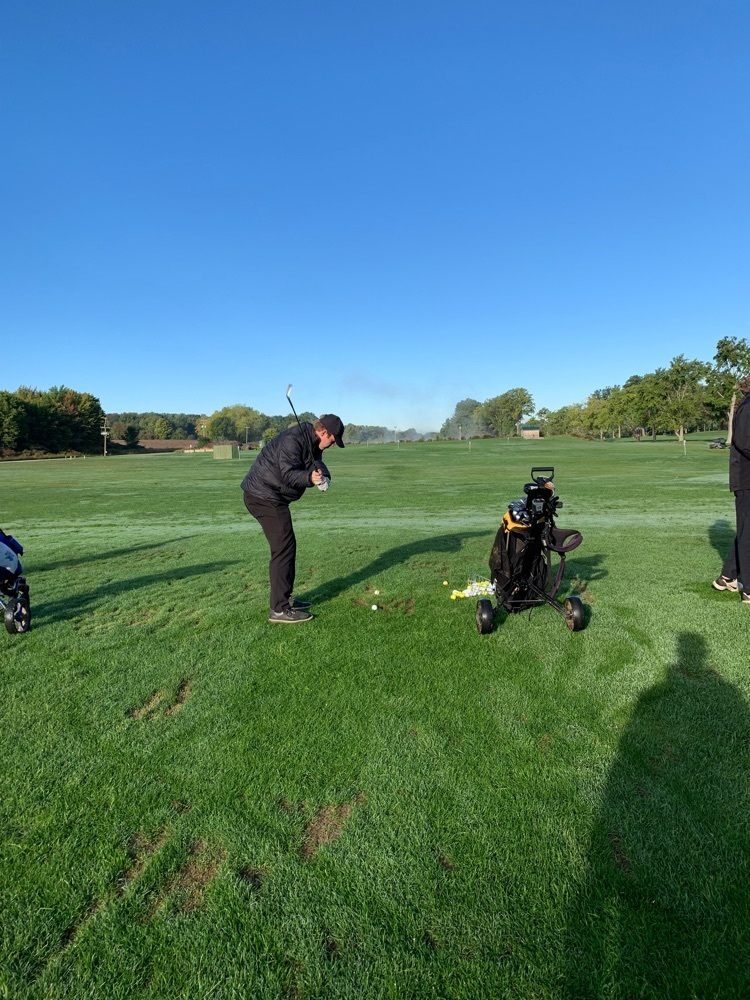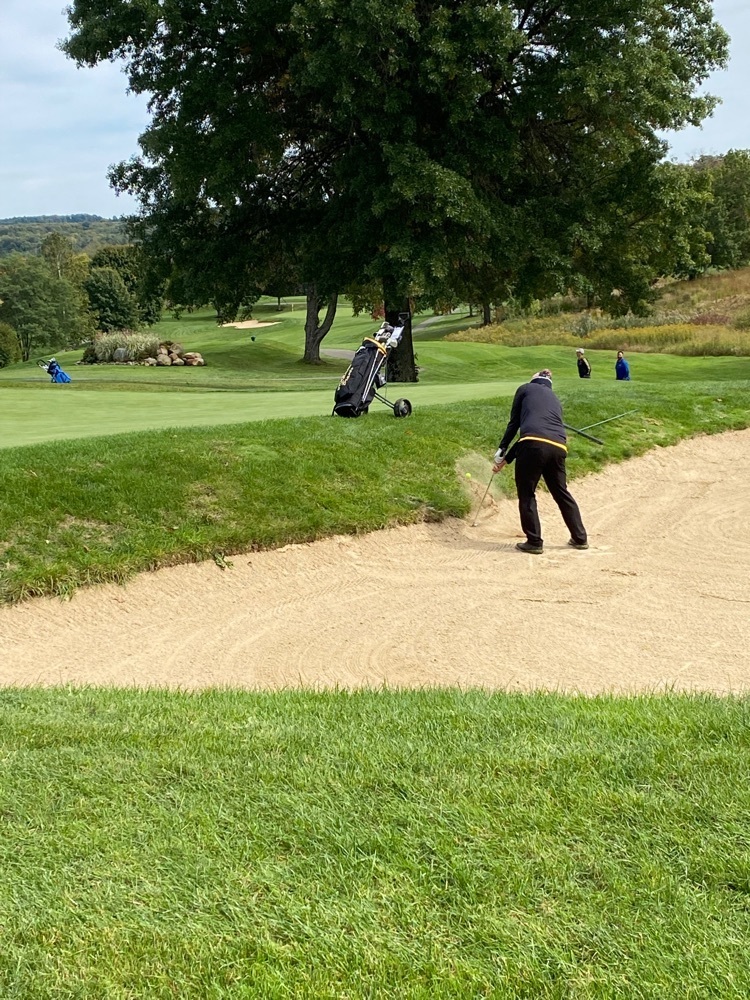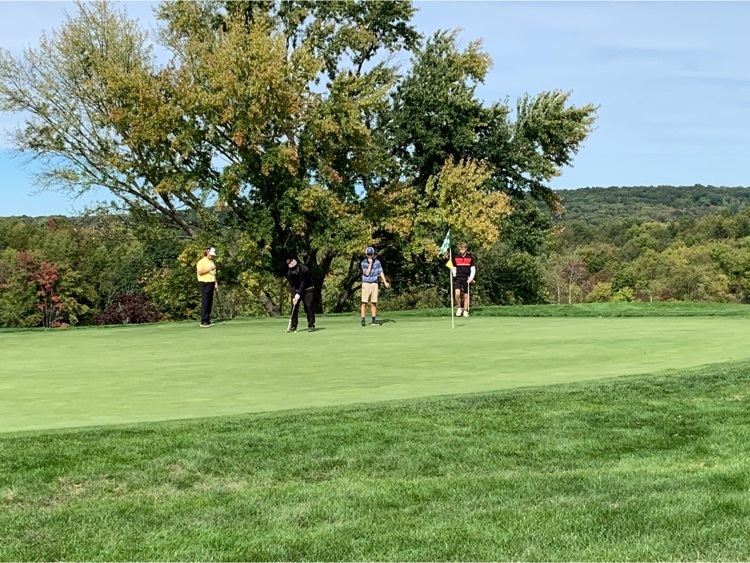 We are just a few weeks away from Homecoming Week at Iroquois Jr-Sr High School. That means we are busy planning the parade, the bonfire, the coronation, and the dance! For the parade - we need your help! We would love to have as much community and school involvement as possible in the parade this year! If you, your club, group, team, or something else would like to be in the parade - please reach out to Jake Trojak at
jtrojak@iroquois.iu5.org
to get more information!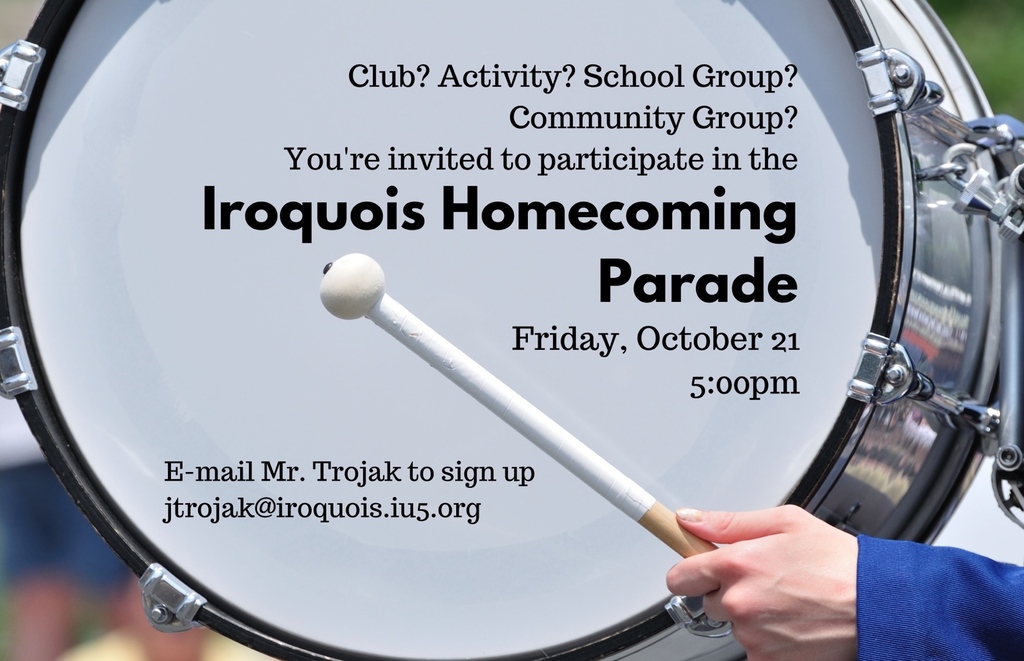 The Iroquois Girls Soccer Team will be having a Pancake Breakfast and Chinese Auction on Sunday, October 9th from 8:00 am - 10:00 am at Applebee's, 4002 Buffalo Road. Come and support our Lady Braves.

Our 5th and 6th grade Lady Braves picked up their first win in Cambridge last night. These young ladies are putting in so much time and it is starting to pay off! Great Job, Go Braves!

We are rolling out the Red Carpet for YOU, Miss Grande! Thank you for all the work that you do to serve students, families, and our community. #COORDINATORSROCK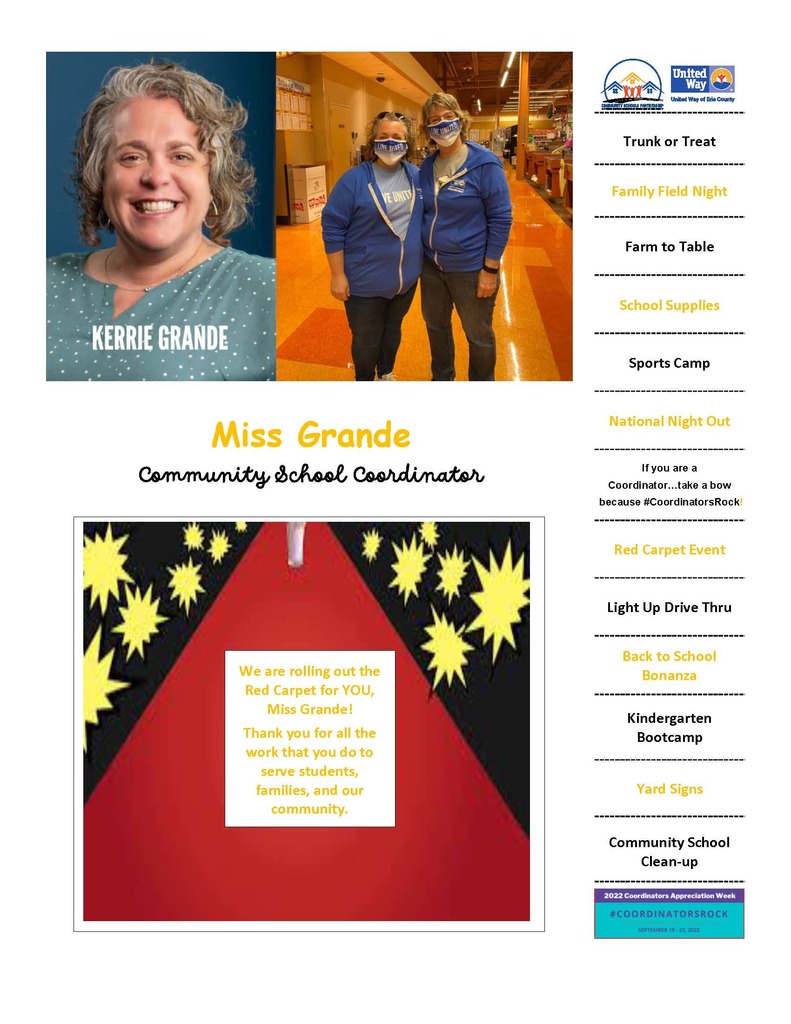 What is OVR? Find out at our Virtual Transition Night! See flyer for details.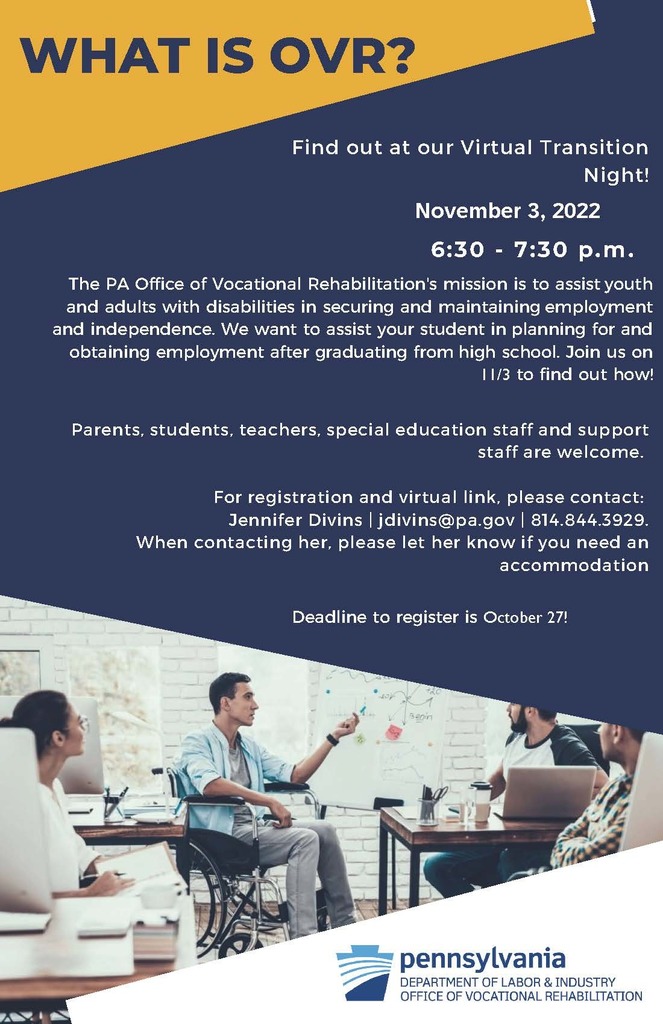 We were so excited to bring our 5th, 6th, 7th, and 8th grade students together today to kickoff the start of our Student Spaceflight Experiments Program. As part of SSEP, students will be able to take part in a real-live science program wherein one student proposal will be selected for flight to the International Space Station. We are very excited to see some amazing ideas from our Brave scientists! If you would like to see more about today's kickoff, you can watch the 5:30 news broadcasts tonight on Erie News Now.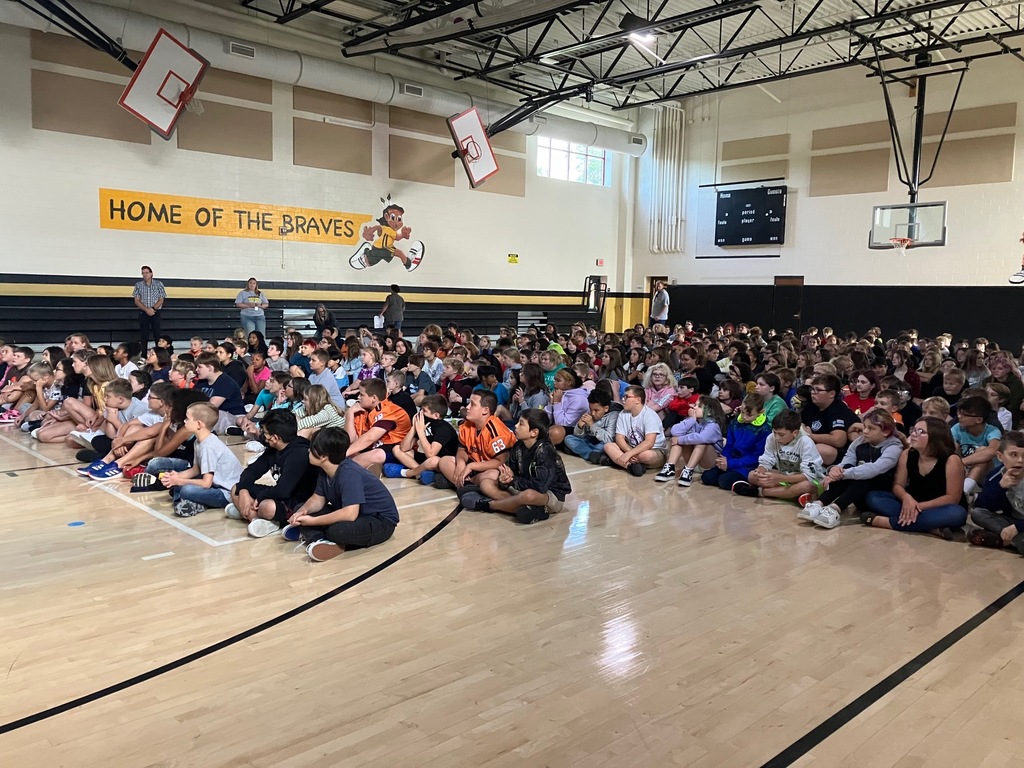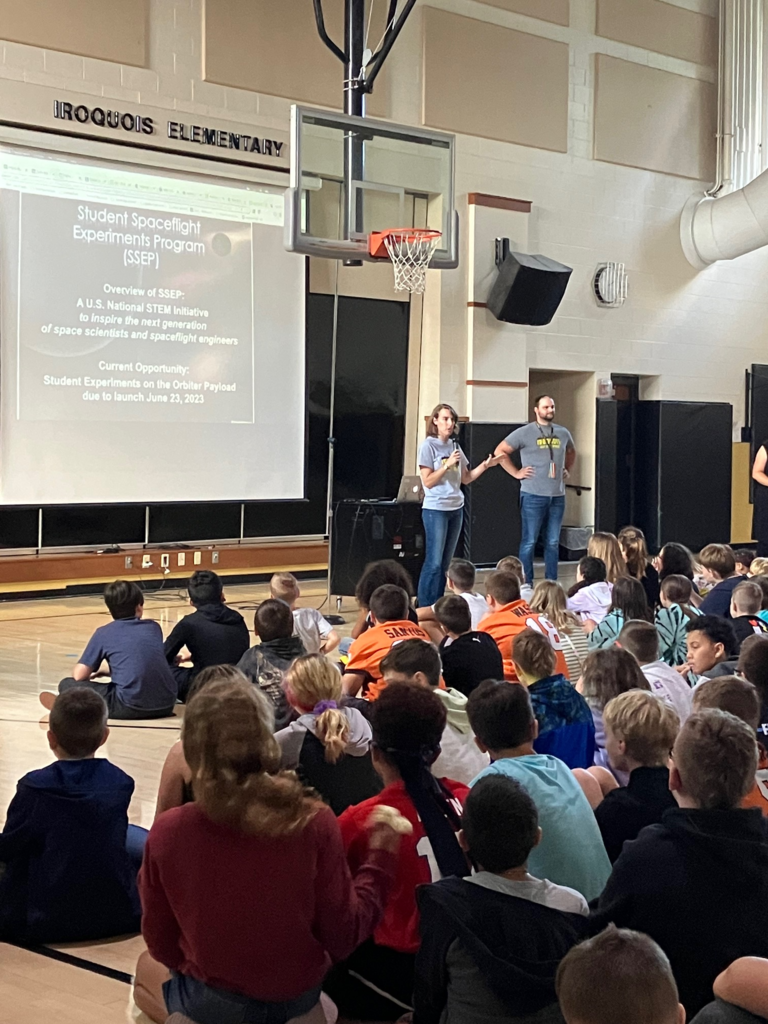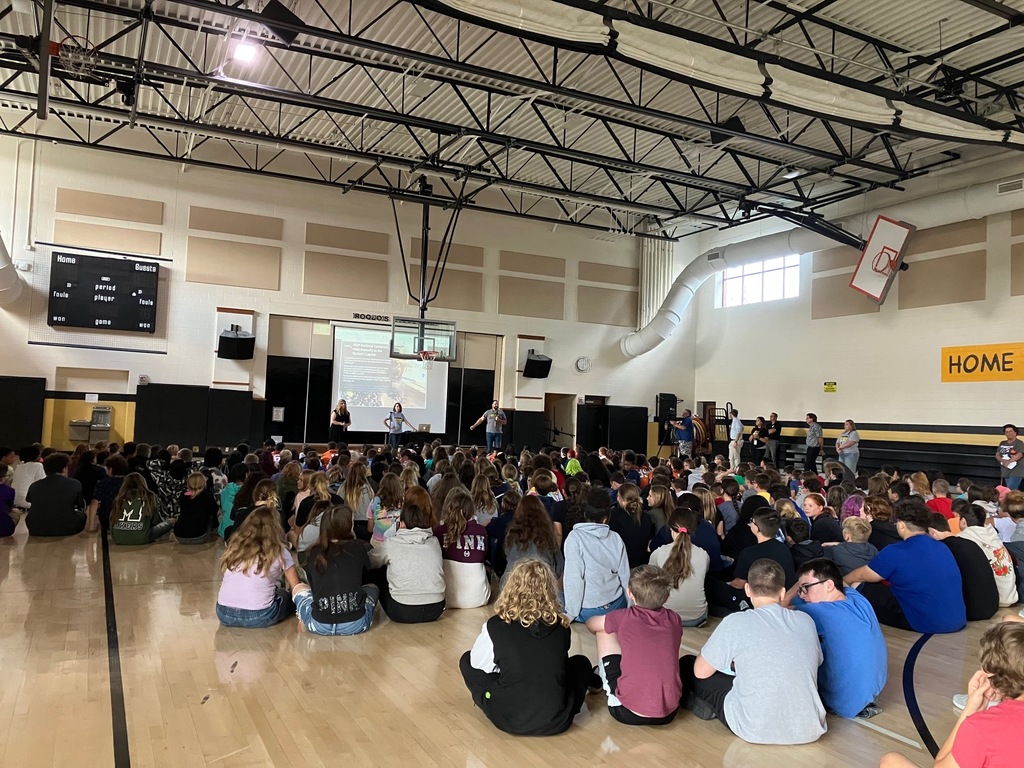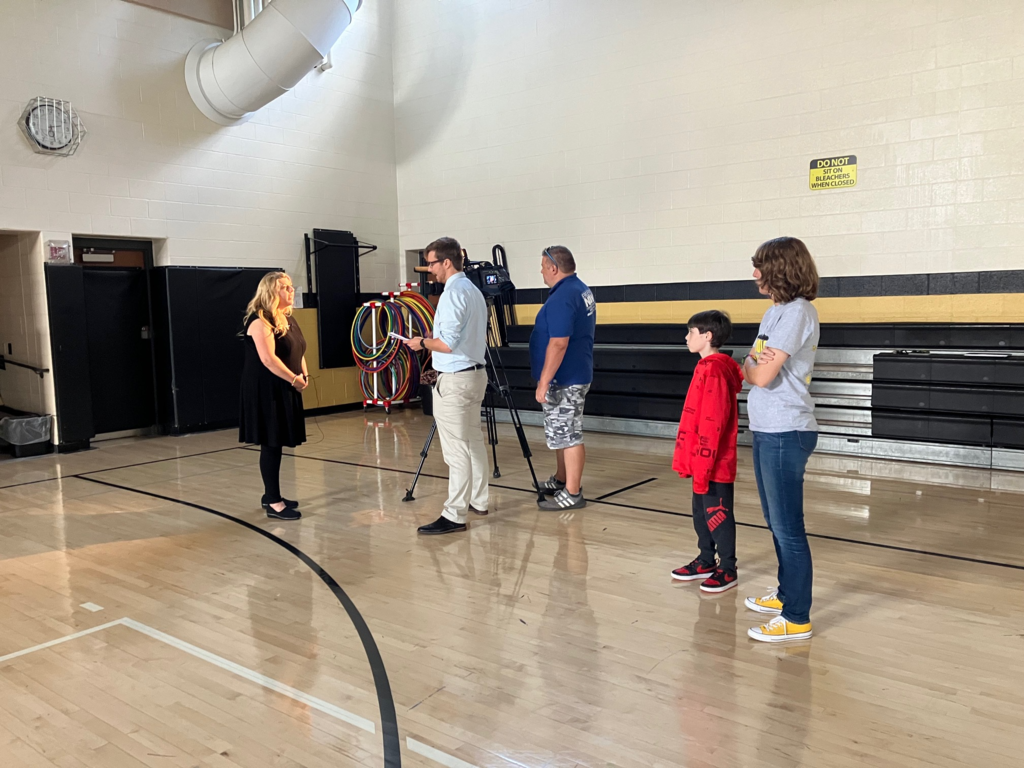 The Lady Braves snapped a 17 game winless streak with a 1-0 win over Maplewood. The game winning goal came from Jalis Burgos. Go Braves!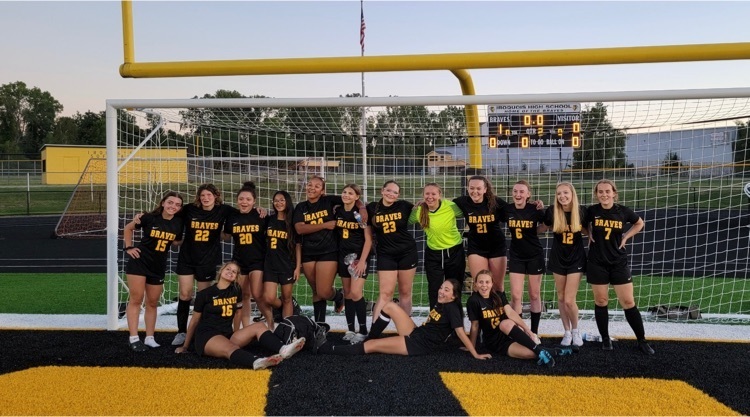 As a result of an extensive water main break at Main St and Newton Ave in Lawrence Park the intersection will be completely closed until Wednesday evening. Please plan accordingly and avoid this area as traffic is being diverted. Thank you for your patience as the matter is being addressed as quickly as possible.

Northwestern High School has lost power. Tonights volleyball game will be rescheduled, there will be practice at the high school. Check the district athletics page for reschedule information.


Attention, parents of football players in grades 9 thru 12. Mandatory practice for high school football begin Monday, August 8th. Players must arrive at the school at 7am with all of their PIAA and District paperwork. These forms can be found on the district athletics page. The team will board the bus at depart by 7:30am. If you have any questions contact the Athletic Director.

Iroquois All Sports Boosters are looking for your help. Please consider volunteering in the concession stand for the 2022 Fall Season.
https://bit.ly/3oVaQJG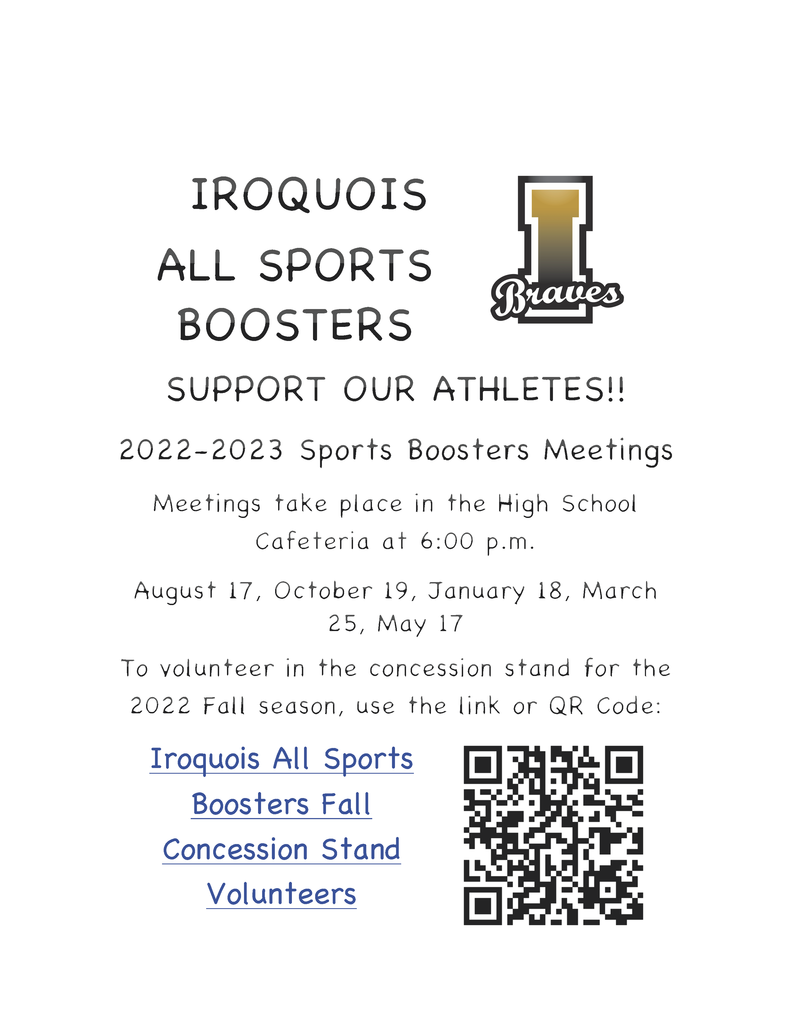 Good luck to all the ladies trying out for Volleyball today from 9 am to 11:30 am at the high school. This will be the only day for tryouts. Go Braves!

Parents of all upcoming Seniors.....As we begin to plan for our Fall Program fund drive, we would like to invite you to join us in our efforts to support Iroquois Athletics by sponsoring an ad in our Fall Sports Program. Please see the attachment for additional information.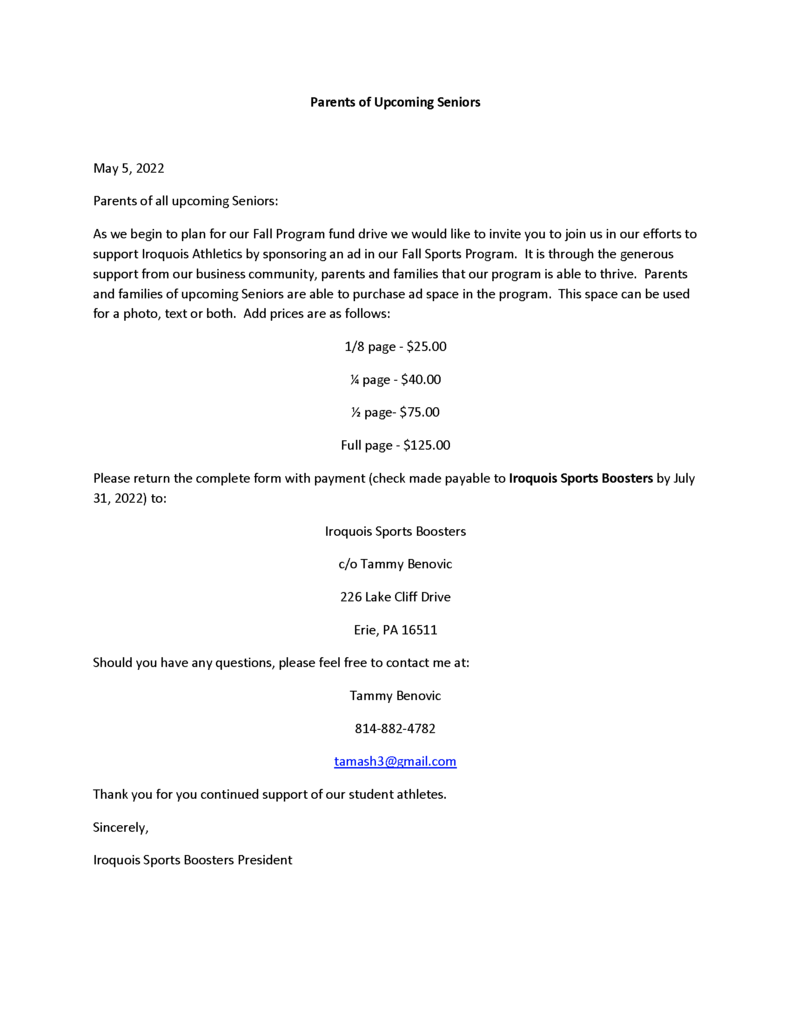 Cheerleading tryouts for the 2022 fall sports season will take place July 25th and 26th from 4-6pm at the high school. Interested individuals should meet in the high school lobby at 3:50 pm on Monday July 25th. Wear proper attire for jumping and running. Contact the athletic director for more information.

The inaugural "Only the Bravest 5k and Kids Fun Run" races will be hosted by the Iroquois Boy's and Girl's Swim Team on Saturday August 27th. We have limited registration for each of the kids' races. Kids Races will be held on the track and around the school grounds all with finish lines in front of the home bleachers. The 5K will start and finish on the track. All racers registered by August 5th will receive a T-Shirt. The concession stand will be opened for those watching the events. All 5K Runners will receive a voucher for a Hot dog and drink post-race. All entries in the 5K race will be entered to win raffle prizes after the completion of the 5K. Must be present to win raffle prizes.
https://runsignup.com/Race/PA/Erie/OnlyTheBravest5KandKidsFunRuns

Beginning Band Blast-Off Camp - This is for incoming 5th & 6th Graders. Please join Mr. Wise for a five-day music summer camp designed for students entering the beginning band programs. If you have questions or concerns, please reach out to Mr. Wise at
cwise@iroquois.iu5.org
.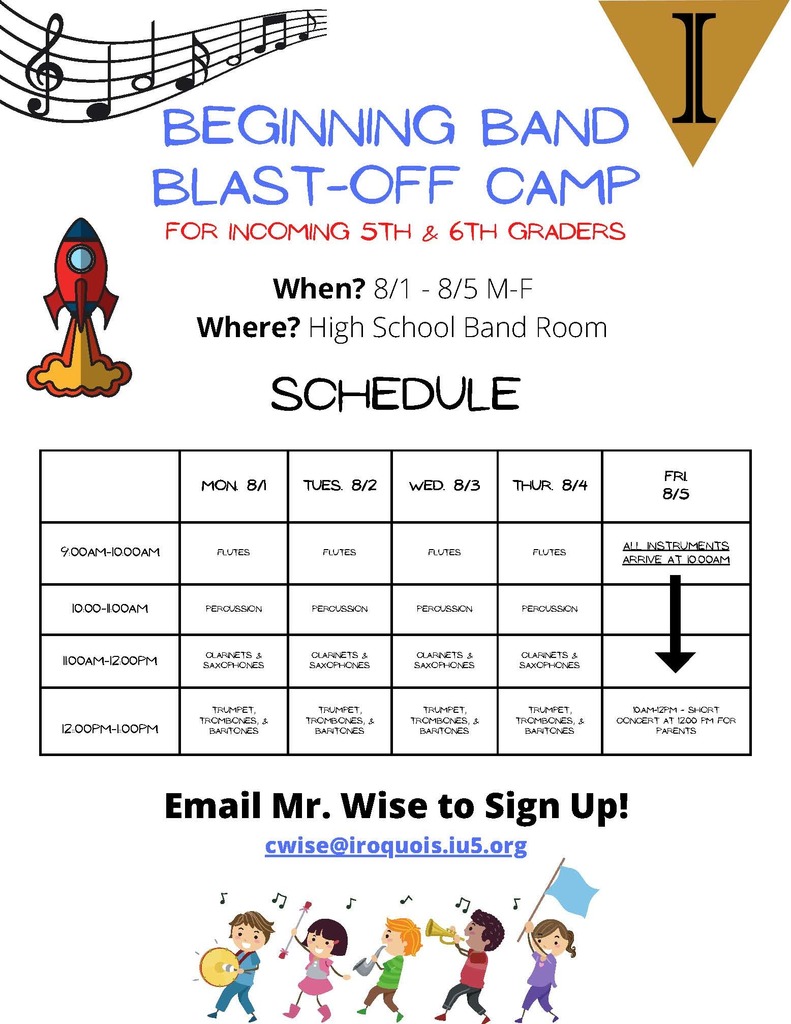 First Student wants to put YOU behind the driver's seat. Come to IHS parking lot to literally test drive your brand-new career!