Please be aware that Erie County is at High Spread Level. Under our District Health and Safety Plan, we require masking for all next week.

The JV and Varsity Boys' Basketball games on 1/7, 1/11, and 1/14 have been postponed. Please check out the latest schedule on the athletic page for the reschedule information. Web Address: ihs.iroquoissd.org/o/jr-sr-high-school/page/athletics

Iroquois School District Community....... The threats received by the Iroquois School District today have been determined to be non- credible. The Lawrence Park Police Department is currently investigating these threats, but due to the manner in which they were delivered we are confident that our schools are safe. Additionally, the power outage we experienced was an isolated incident that had nothing to do with any threat towards the school. We are very fortunate that we were able to get power restored to the High School this evening, and all normal school operations will resume on Tuesday morning. As always, the safety of our students is our number one priority. We work very closely with the LPPD and other local authorities to protect our communities most important resource, our children

Iroquois Community, Early this afternoon the Iroquois High School lost most of its electrical power due an mechanical issue, the Administration made the decision to continue with the school day, without dismissing early. The buildings heating system was partially working, and restrooms were available for use. At approximately 1:40 pm we received a phone call, threatening a school shooting at the high school. At that time, we went into lock down, and LPPD sent officers to the high school. We will remain in lockdown for the remainder of the day. Students will be dismissed as soon as close to normal dismissal time with additional police presence. The police are investigating these threats, more information will be made available once the investigation is completed.

Iroquois School District Parent, Students and Staff, Subject: The District's Current Health and Safety Plan/Masking and Quarantining Our Current District School Board Approved Health and Safety Plan requires that all Students, Staff, and Visitors wear mask while inside of our schools and when using district provided transportation, while Erie County is classified at the High Spread level. Every Friday we will review the data from the county and inform the Iroquois School District Community, via our district voice and text message system, on the masking requirement for the following week. The District's Health and Safety Plan will be reviewed monthly by the Iroquois School Board and is subject to change as COVID-19 recommendations and regulations are updated. As of now, the district's quarantine procedures have not been changed. We are awaiting more information and direction from the Erie County Department of Health before we make a recommendation to the School Board regarding shortened quarantine requirements. As always, we appreciate your support dealing with the constant changes that COVID has brought to our lives and the way the school district operates. Please remember that all our decisions are based on one keeping our students and staff safe, while doing everything we can to keep our schools open for live in-person instruction. We are facing staffing shortages in most areas, we are in critical need of substitute teachers, non-instructional aides, bus drivers and crossing guards. If you have any interest in these positions, please go to the District's website or call the district office for more information.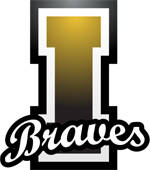 The Administration has noticed a rise in vaping incidents at school. Due to being made aware of changes in the law, when school returns on January 3, 2022, students caught with vape devices or caught vaping on district property will be subject to a citation with the local magistrate. Fines and possible classes may be a result of a violation.

Sports UPDATE. The Iroquois boys varsity team plays Maplewood at 2pm tomorrow in the C. Thomas Barringer Classic. There are 50/50 drawings, raffle baskets, and tee shirts for sale, all to benefit the Iroquois sports boosters. The girls game schedule for tomorrow in West Middlesex is cancelled due to quarantines in their area. We will attempt to reschedule. 7th and 8th grade boys basketball brought back some wins today! Goodluck tomorrow and as always.. Go Braves!

Please be aware that Erie County is still under a mask mandate for all schools. All students and staff are still to be masked during the school day. Students and parents attending an after school event must also properly wear a mask to be in attendance at any event.



Possible Fraud Alert: The Iroquois School District has been notified that someone has been attempting to solicit monetary donations for a program called "Literacy & Love Project". Solicitations indicate that this is a district supported program. Please be aware that Iroquois School Board has not approved any fundraising efforts with this organization. If you have donated to this program with the idea that this money was going to the Iroquois School District, please contact the Iroquois School District's Superintendents office by phone or email. 814-899-7643 ex 4002 or email
smurray@iroquois.iu5.org

Due to the rising number of cases of COVID-19 in Erie County, Iroquois School District will be postponing the annual Winter Meet the Braves, originally scheduled for Tuesday 11/23. The new date will be announced following the holiday break. Stay safe and happy holidays.

Iroquois School District Foundation - 2021 Hall of Fame - Please click on the link to watch the video of the Iroquois Legends: Academic Hall of Fame. Video begins at 6:00 pm tonight.
https://bit.ly/3cwsSvn

The Iroquois School District is looking for your feedback regarding federal funding. Please take a moment to fill out this brief survey; we appreciate your participation. Thank you. Link to survey:
https://bit.ly/3FrckBo

Congratulations Ethan Klinzing and Max Nicolussi on your nomination for the 2022 Save an Eye All-Star Game! Good luck, Go Braves!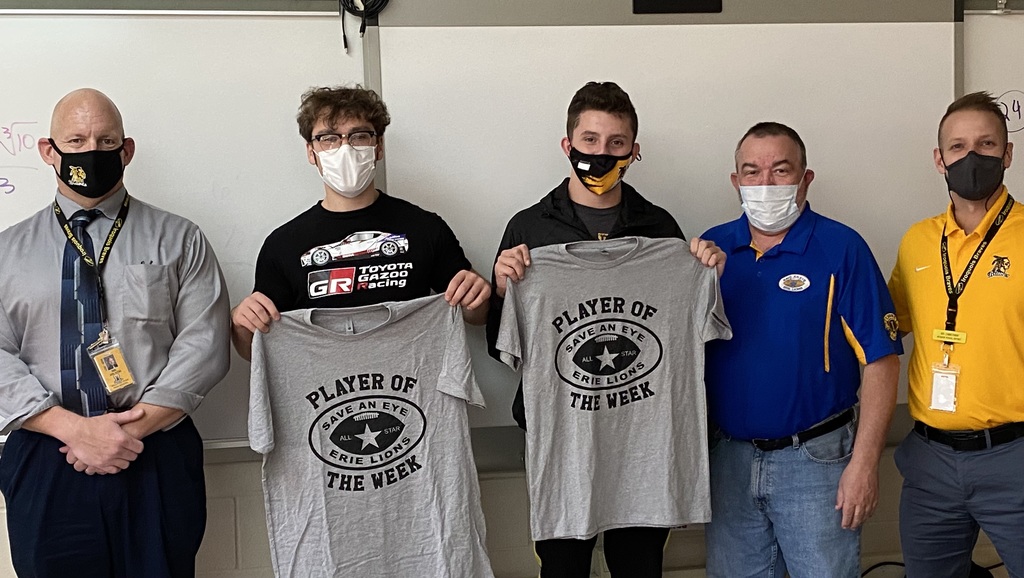 Good afternoon Iroquois Families! As a reminder, on Tuesday, November 9, 2021, students in grades K-8 do not have school to allow for parent-teacher conferences. Students in Pre-K and grades 9-12 are expected to attend school on Tuesday, November 9, 2021. If you have any questions, please contact your student's respective school office by calling (814) 899-7643. Dial extension 1000 for IHS or 2000 for IES. Thank you!


Please join us for an All Sports Boosters Meeting on Wednesday, October 20, 2021 at 6:00 pm in the High School Cafeteria.

Tonight's girls soccer match will take place at the Junker Center on the Penn State Behrend campus at 8pm. There will be no cost to attend, GO BRAVES!

Let's celebrate our new stadium field with the Iroquois Braves football team at their last home game and senior night this Saturday. The game starts at 7:00. Prior to the game from 5:30 to 6:30 come join families and friends of the Braves at a picnic in the parking lot. This is a bring your own chair and favorite picnic food event with no additional charge. We hope to see you there for some community spirit as we cheer on the Braves who will take on Saegertown.